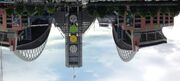 Qwest Field (currently CenturyLink Field) is located at the 
800 Occidental Avenue South
 in Seattle, Washington.
In Underground , Harper and Quinton discover that the building of Qwest Field released Tsonqua and Sisiutl on the unsuspecting homeless population of Pioneer Square.
Author Kat Richardson talks about Qwest Field in chapter 35 of her Yodio tour.
Ad blocker interference detected!
Wikia is a free-to-use site that makes money from advertising. We have a modified experience for viewers using ad blockers

Wikia is not accessible if you've made further modifications. Remove the custom ad blocker rule(s) and the page will load as expected.